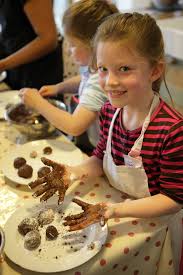 A child's self-esteem can be fragile and hard to build up, but it is essential to encourage self-confidence in an early age. There are several strategies that you can undertake in order to encourage healthy cognitive and emotional development in your child, but all these strategies will also need to be personalized to your own situation. There is no one way to go about encouraging self-esteem in your child, but you have the option of sifting through the available resources and possibilities and even doing a bit of research before undertaking any concrete steps. With these considerations in mind, here are some tips on how you can help boost your child's self-esteem.
Encourage self-exploration
One way to encourage your children to be more confident is to give them confidence in their own skills and talents. For this, you can help them figure out their skills and explore knowledge on their own, so that they get inspired and passionate about their chosen field of interest. Having a special hobby or specialization can help children feel more confident in their knowledge and skill, since this will give them a sense of purpose as well as determination to keep acquiring more knowledge. You can enroll your child in a child development center where there are programs for various streams of knowledge that are not restricted by the school curriculum. This will help them explore their creative and unconventional side to discover something that they are good at or interested in.
Contribute towards positive socialization
Help your children get over their shyness or confidence issues at an early age by encouraging gentle socialization with their peers. This strategy might or might not work depending on your child, so examine this to see whether it suits the personality of your child. However, you can always enroll them in a program which provides art workshops for kids, since this is sure to be a place where they can meet like-minded peers with diverse interests that mirror their own. These programs can empower your child to place trust in their own creativity and search for knowledge, since they will be given a safe space where they can explore their hidden talents in the company of their peers.
Celebrate achievements
Make sure that you child knows that they are appreciated, and that their efforts at improving themselves are being noticed. This will give them the positive reinforcement that they need in order to keep refining their knowledge and going in pursuit of greater knowledge. When it comes to celebrating their achievements, it does not matter how small these are, since even a small word of encouragement here and there can help your child keep learning and challenging themselves.