When we talk of ergonomic injuries this is usually with reference to injuries that come about when we do common movements in an incorrect manner. For instance, if you are lifting objects without supporting your back or lean forward too much, you might put pressure on certain joints and cause injury. Sudden jerks and motions also tend to hurt certain joints or pull muscles, especially when the muscles are not adequately warmed up or are not supple.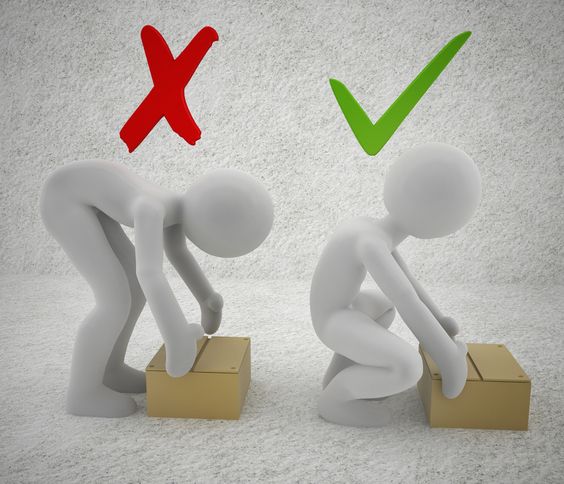 Injuries at workplaces
Workplaces can lead to different injuries, especially if the jobs are demanding physically. For such reasons manual handling trainer courses are offered to workers who would have to handle such tasks or assignments. Many office jobs can also lead to physical injuries, especially when people sit for long hours or do not have proper lumbar support when doing desk jobs for long hours.
Need for training
The need for manual handling training arises when people need to do jobs that require them to exert themselves physically. Again, many automated machine handling requires certain body movements which need to be proper in order to ensure that workers do not hurt themselves. Injuries can come by in joints and muscles in which workers need to be prepared or conditioned accordingly. In certain jobs the stress of physical labor could lead to deterioration of joint health. In other cases, tendons can get inflamed. A common example is tendinitis when one works on a computer keyboard for long hours at awkward angles.
Costs of ergonomic injuries treatment
It is imperative that proper steps to prevent such injuries are taken, especially in workplaces. Employers are responsible for the treatment and care of workers who might suffer from such injuries. In many cases, partial disability might occur in workers who are exposed to certain physically grueling conditions at work. For these reasons workflows or manner of work processes need to be revamped. In general, such medical cases can be prevented if preventative measures are taken. Adequate medical facilities as well as coverage of such costs under medical insurance are necessary to prevent ergonomic injuries from taking a toll on the health of workers.
As such injuries can be detrimental to workflow, raise health care costs and reduce morale and productivity in a workplace; proper steps need to be taken to provide safety measures to workers. In unavoidable circumstances rotation of work and changes in work processes is usually advised by industry experts. In modern workplaces most hazardous and manual handling work processes have become automated to avoid such complications.